Ceramic Collage
When
Sat, 1 July 2023
1pm-3pm
Where
Studio Pavilion at House for an Art Lover - Studio Pavilion, House for an Art Lover, Bellahouston Park, 10 Dumbreck Road, Glasgow G41 5BW
Further info
Cost: £45
Type: Workshop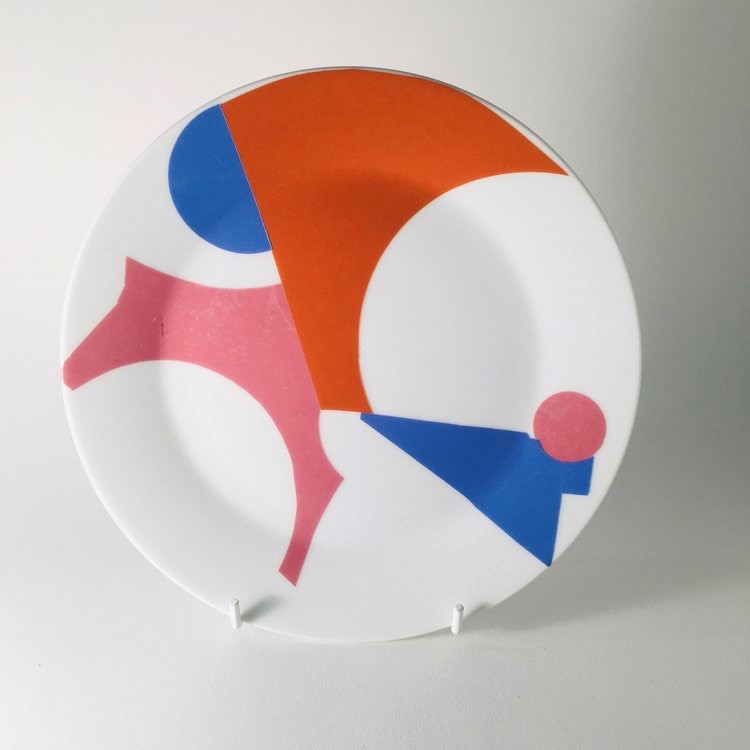 This workshop is accessible to all ceramic enthusiasts due to its simple and manageable process. The experience will allow participants to explore colour and pattern whilst being introduced to a new ceramics-based approach. Each student will be provided with a blank dinner plate and a range of ceramic decal paper coated in colour blocks of enamel, offering everyone a 'blank canvas' to apply their own design to.
During the workshop, students will be shown how to develop, cut and apply their own motifs onto the plate's glazed surface before exploring the possibilities of this technique. Once the designs are complete, they are left to dry overnight to allow the decals to have time to dry before the plates are fired in the kiln, which enables the transfers to adhere to the glazed surface and be made permanent.
This simple yet effective method of surface decoration supplies participants with the opportunity to be creative, in a relaxed and enjoyable workshop, whilst learning a new ceramics based skill.
Posted by: Studio Pavilion at House for an Art Lover