Uncoordinated Movement
When
Sun, 6 June 2021 - Sun, 25 July 2021
Exhibition opening on 6 June 2021 at 3:45 pm
Where
201 Telephone Box Gallery - Sunnyside, Strathkinness KY16 9XP
Further info
Cost: free for all
Type: Exhibition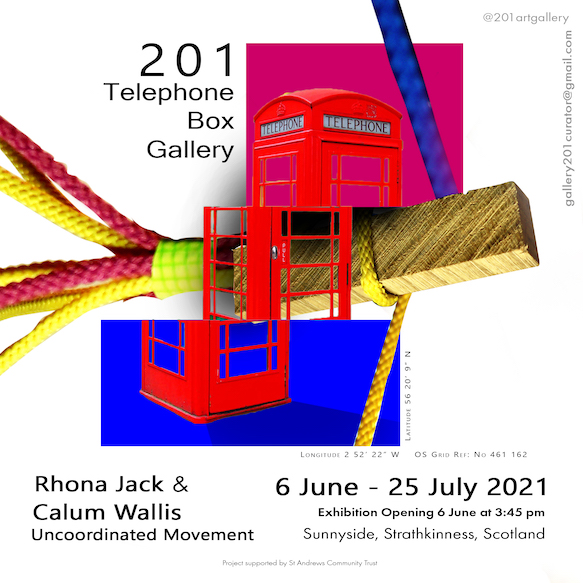 the new exhibition at the 201 Telephone Box Gallery in Strathkinness marks a very special occasion – its 3rd anniversary.
Artists Rhona Jack and Calum Wallis have created a makeshift drawing machine. They invite you to engage with their constructed device, to play and to make your own mark, while embracing a high degree of uncertainty!
Please join us outside in our 3rd anniversary celebration at the  201 Telephone Box Gallery on Sunday 6 June 2021 at 3:45 pm.
NB. This event is taking place outdoors, the 201 Telephone Box Gallery is on a village green with plenty of space for social distancing.
Exhibition runs from 6 June – 25 July 2021
Here's to many more years!
Posted by: Lada Wilson