Flying the Flag – The Scotland Based Artists Featuring in UK-wide Announcements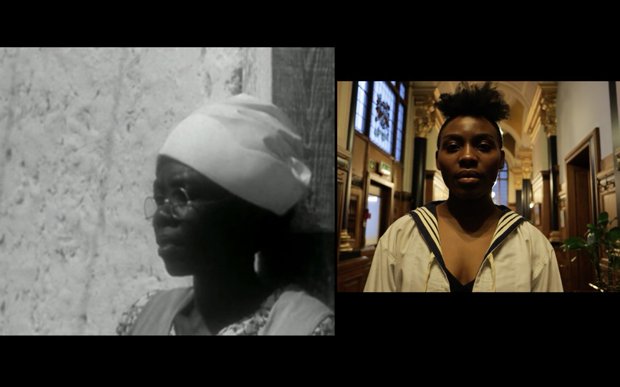 Scotland-based artists have featured heavily in two recent UK-wide announcements, with an impressive showing in the artist list for British Art Show 9 as well as being among the recipients for this year's newly-created Turner Prize Bursaries.
The £10,000 bursaries, established in response to the cancellation of the 2020 Turner Prize exhibition due to Covid-19, include awards for Arika, Jamie Crewe and Alberta Whittle.
The Edinburgh-based political arts organisation Arika was chosen for its 2019 festival, Episode 10: A Means Without End, presented at Tramway, Glasgow. The five-day programme included performances, discussions, screenings and study sessions.
Glasgow-based artist Jamie Crewe was selected for their 2019 exhibitions at the Grand Union in Birmingham and the Humber Street Gallery in Hull. These were inspired by Radclyffe Hall's 1928 novel The Well of Loneliness and its continued impact on generations of LGBTQIA+ people.
Alberta Whittle was recognised for her 2019 exhibition 'How Flexible Can We Make the Mouth' at Dundee Contemporary Arts. With her focus on diaspora, anti-blackness and the legacies of slavery and colonialism, the exhibition focused on 'healing, writing and speech as means of self-liberation'.
The bursary recipients – which also included Liz Johnson Artur, Oreet Ashery, Shawanda Corbett, Sean Edwards, Sidsel Meineche Hansen, Ima-Abasi Okon and Imran Perretta – were selected by a jury consisting of Richard Birkett, Curator at Large at the ICA; Sarah Munro, Director of BALTIC, Gateshead (and a SCAN board member); Duro Olowu, designer and curator; and Fatoş Üstek, Director of Liverpool Biennial. The jury is chaired by Alex Farquharson, Director of Tate Britain.
Whittle and Crewe, who won the Margaret Tait Award in 2018/19 and 2019/20 respectively, also feature among the 48 artists selected by curators Irene Aristizábal and Hammad Nasar for British Art Show 9.
Others selected for the prestigious exhibition, which takes place every five years and is organised by Hayward Gallery Touring, include the Glasgow-based artists Hardeep Pandhal, Margaret Salmon, Katie Schwab and Hanna Tuulikki.
Pandhal has enjoyed a particularly busy few years since graduating from the Glasgow School of Art MFA in 2013. As well as a major show at the 2018 Glasgow International, his work was featured in the New Museum Triennial (2018) and he was shortlisted for the 2019 Jarman Award and the 2020/21 Margaret Tait Award.
Film artist Margaret Salmon was shortlisted for the 2018 Jarman Award and the 2019/20 Margaret Tait Award. Her recent shows include a retrospective at Tramway, 'Circle', during the 2018 Glasgow Film Festival, and 'Hole' at DCA in December 2018. She is currently working on a long-form film.
Hanna Tuulikki was featured in the recent SCAN shorts video series (https://vimeo.com/417748226). She specialises in working with the voice and gesture and was shortlisted for the 2019-21 Max Mara Art Prize for Women. Recent exhibitions include the audiovisual installation, Deer Dancer, at Edinburgh Printmakers in 2019.
Katie Schwab is also shortlisted for the 2019-21 Max Mara prize. Previously in Glasgow, she is now based in London. She works with installation, textiles, furniture and moving image and is interested in personal and social histories of education, migration and labour. Her work was featured in the 2019 exhibition, 'Parade, A Celebration of Contemporary Art Textiles' at Broadway, Letchworth Garden City.
Rescheduled due to the impact of the Coronavirus pandemic, BAS9 will now open in Wolverhampton on 6 March 2021 before touring to Aberdeen Art Gallery (3 July – 3 October 2021), and then Plymouth and Manchester.